Let MBS Be Your
Supplier Management Department
<![if !vml]>
<![endif]>
Supplier Management Activities
Does your company maintain a full-time, staffed Supplier Management Department, or a Supplier Quality Engineer who interfaces with your Supplier community?†
If so, MBS can be a cost-effective alternative for this necessary activity.† We can handle those necessary Supplier Management activities on an as-needed basis - reducing your labor costs and freeing your in-house team to focus on other key activities.
<![if !vml]>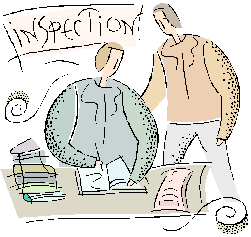 <![endif]>
<![if !supportLists]>÷ <![endif]>Potential Supplier Investigation / Assessment - our team will assess potential suppliersí capabilities to meet your requirements.† Let us do the leg work for your team.
<![if !supportLists]>÷ <![endif]>On-going Supplier Assessment† - where your Quality System includes on-going Supplier Assessment, MBS can perform Quality System assessments at your Supplier location(s) as required.
<![if !supportLists]>÷ <![endif]>Production Approval Process (PPAP) Management - we will communicate supplier approval requirements to your suppliers and handle all required approval activities.
<![if !supportLists]>÷ <![endif]>Supplier Training to Improve Quality- MBS will provide targeted, specialized training, as necessary, to help your suppliers improve their Quality performance.
<![if !supportLists]>÷ <![endif]>Problem Resolution Activities - should a quality issue arise with the supplier, we will work with the supplier as necessary to develop an effective problem resolution, using your Quality systemís approved method.
<![if !supportLists]>÷ <![endif]>Source Inspection Activities -† MBS will perform special or on-going source inspection activities where those activities are part of your Quality Plan.